What to get your boss. I don't know about you, but it's a question that I've often struggled to answer. In fact, there have been times when picking out the right gift has been more stressful than the job itself. The good news is that there is no reason your blood pressure should rise because you can't find that "perfect" present. I'm going to share 5 unique gift ideas to help you solve the problem of what to get your boss:

A relaxed boss is a happy boss. And a happy boss has happy employees! So figuring out what to get your boss is easy when you check out the options at Xperience Days Dinner Cruises. Dinner cruises are available in most major American cities, including Baltimore, Boston, Chicago, New York, Philadelphia, and more. The site even offers a lobster dinner sailing option in Connecticut. Prices cover two participants, so the boss can kick back with a pal or significant other.
Xperience also offers a range of dinner themes. For instance, give a gourmet cruise to the boss who appreciates the finer things, or give a romantic cruise to the manager with a special someone. Any of these dinner experiences would make a genuinely unique idea for the group or department looking for a memory-making gift for their leader. And since there are ratings and reviews detailing others' experiences, you can have peace of mind that you're investing in a gift your boss will love.

Unique and thoughtful. If that's the kind of gift you want to give when you're thinking about what to get your boss, then My Day Registry should be at the top of your list. This service allows you to dedicate a day in honor of your leader. You'll simply register a date (which you can choose randomly or choose to coincide with a special event) and My Day Registry reserves that day in their database. If the boss is an entrepreneur, honor him or her by registering the date they launched the company—it's sure to be a one-of-a-kind gift!
Your boss will receive a stunning parchment certificate, already framed for easy giving, that certifies their ownership of the day. In addition, registration comes with a secure online profile, where you can upload pics, video, or music to a virtual album. Use the profile to share memories of a special event, like a ceremony in which your manager received an award, or to post video of staff members saying thank you to the boss for his or her leadership.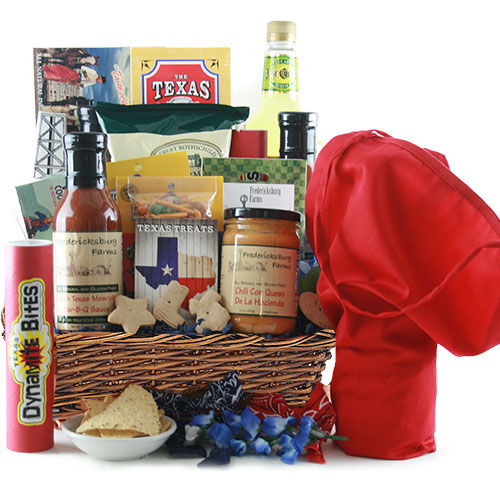 Whether the boss is a Master of the Grill or simply loves to entertain friends on the patio, this All Fired Up grilling gift basket from Design It Yourself Gifts & Baskets is just the answer to what to get your boss. This basket arrives already packed with everything your manager or supervisor needs to indulge in a gourmet BBQ. It starts with a variety of mouthwatering BBQ sauces, including a mango hot pepper sauce, from Fredericksburg Farms. But the gourmet goodies don't stop there. From Texas chili mix to chewy Texas pralines, this gift basket is sure to put your boss in BBQ heaven. It even includes a grilling apron! The site also offers a range of yummy basket add-ons, including gourmet iced teas and fudge dipping sauces.

Good leaders often learn by reading about the experiences of others. That's what makes this CEO Books of Wisdom set a thoughtful answer to what to get your boss, whether he or she is already a CEO or is just starting down the path to the big office. It includes 4 works from classic leaders:


The Way to Wealth by Benjamin Franklin
The Strenuous Life by Theodore Roosevelt
A Message to Garcia by Elbert Hubbard
Teamwork, Stick-to-itiveness, Opportunity, & You by B. Forbes
Each book in this Creations & Collections gift comes in hardcover, making them elegant enough for display in an office and sturdy enough for continued reference.

Never underestimate the value of a conversation-starting desk toy. This Levitron Classic Floating Globe from InnovaToys is the ultimate solution to what to get your boss, especially if he or she is hard to shop for. The classic-looking globe levitates over an authentic cherry wood base that will blend with any office décor. How does it work? The 3.25" diameter globe floats because of its electro-magnetic properties. It plugs into any standard AC outlet and comes with a gift box.

Deciding what to get your boss shouldn't be as stressful as doing your job. One of these unique gifts is sure to suit your head honcho. And, who knows? Maybe you'll earn a couple of "brownie" points in the process.
---
Do you have gift ideas for what to get your boss? Please share! I love to hear your unique gift ideas! You never know, you may see them in my next unique gift idea article!
Still not sure what to get your boss? Not to worry, I've got plenty of unique gift ideas, take a look at some of our other gift articles: