Mother's day gifts can be a challenge to select. Use your imagination to pick your mother's day gifts based on your mom's taste and interests and show that you really care. And for all the mothers in your life that are not your own mom, choose meaningful mother's day gifts that will underline their special role and their love for their children. The following are some pretty original ideas for any age, taste and personality!

The family bracelet
Are you looking for mother's day gifts that are both beautiful and meaningful? Symbolic and at the same time a very stylish piece of jewelery, the "Forever In A Mother's Heart" Personalized Bracelet by Bradford Exchange is an excellent choice. As personalized as it gets, this bracelet can be engraved with up to 6 names and features Swarovski crystals and the birthstones of the mother and children.
The ring of the Lord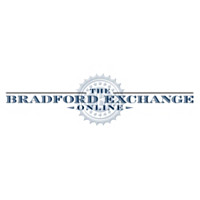 Mother's day gifts do not have to have "mom, I love you" written all over them! Why not go for a more spiritual gift? Motherhood is full of challenges and for Christian mothers a reminder that they have the support of God in their life is very comforting. So this year, get her the Holy Trinity Cross Ring With Amethysts And Diamonds by Bradford Exchange.
Amethysts, three genuine diamonds, solid sterling silver and 24k gold are the amazing components of this symbolic ring. Engraved with the phrase "With God, All Things Are Possible", it will give any mother the reassurance that she is not alone.
A necklace like no other
Your wife just gave birth to your first daughter and you are wondering which of all the mother's day gifts our there is the best for her? The "Engraved Heart Diamond Necklace For Daughter With Poem" is sure to move her. Bradford Exchange offers this amazing heart-shaped silver necklace, which features three genuine diamonds.
The back side is engraved with the phrase "My Daughter, My heart, My Love" and the necklace comes with a wonderful poem in a gift box. There are not many mother's day gifts out there that a mother can pass on to her daughter!
The romantic music box
Bearing childhood memories, a music box is one of the most romantic mother's day gifts out there. Offer it to a new mother in your family, for her to keep her baby's first lock, a birth certificate or other keepsakes. Bradford Exchange takes the classic music box a step further and offers the Personalized "My Daughter, I Love You" Mirrored Music Box.
Carefully made from mirrored glass and etched with floral patterns, this box is nothing like any other mother's day gifts. The box includes an engraved heart charm, which can be personalized with the name of the mother or the daughter.
Use your imagination to choose among these mother's day gifts the one that you thing would suit your mother -or the mother of your children- the most. Use this day of the year to acknowledge the importance of these special women in your life.
---
Have you have found the perfect solution for what to get mom for Mother's Day this year? Please share! We love to hear your unique gift ideas! You never know, they may just end up on UniqueGiftIdeasBlog.com!
If you still haven't found a Mother's Day Gift is still lingering on your mind. Check out some of our other unique gift articles for more ideas on what to get mom for Mother's Day: