2012 Mother's Day Gift Guide
Are you tired of searching the web for exactly the right present for mom? Have you started to break into a sweat as the big day approaches because you still haven't decided on a gift? Do you need a Mother's Day gift guide?
Stop searching, my friend, because this Mother's Day gift guide will get you started on your mom-pleasing way. I'm sharing 10 of my top gift picks so you can find the right present for that special mother, whether she's a gourmet cook or a yoga fanatic.

Does your mom have a signature dish that she's famous for? The Mother's Day gift guide has the perfect solution: custom photo recipe cards from Smilebox. Choose one of the 100's of fun card designs, add the recipe along with photos, and you have a personalized mom's day gift that she'll actually use.


Dedicated scrapbookers are always on the lookout for unique paper for their memory books. That's why I've included the Memory Works Happy Days collection on the Mother's Day gift guide. The 12" x 12" collection includes birthday-themed double-sided paper, cardstock stickers, transparency photo overlays, and more.

If the mom in your life loves to relax with a cup of her favorite tea, then the Art of Tea has a tea sampler package perfect for her. I've added the sampler to the Mother's Day gift guide because it offers unique, award-winning tea blends you can't usually find at the local grocery store. Think passion fruit jasmine or green pomegranate. This is an ideal gift to pair with a new mug or a good book.

Saying "Happy Mother's Day" to the gardening mom is simple with the country cow watering can. This addition to the Mother's Day gift guide is made of hand-painted metal. The can dispenses water through the cow's super-cute pink snout. Although she can use the can for its intended purpose—watering plants—it also makes a unique vase for displaying all those flowers she spends so much time growing.

Is the iPhone a gotta-have tool for mom? This Mother's Day gift guide selection is just for her. You can't go wrong with these Design Your Own iPhone cases from CafePress. Choose from several base colors, then add text, shapes, or graphics (like clip art or photos).


Indulge your mom with this Tour of Napa Valley Wine Sampler. This Mother's Day gift guide selection offers six 50ml bottles of fine Napa Valley vintages, including Rocca Grisby Syrah and Summers Estate Charbono. Pair a selection with an intimate Mother's Day picnic for two, indoors or out. (Don't forget the wine glasses!)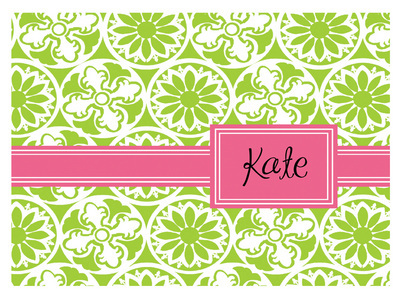 If the mom you love has the writing bug, what better way to spoil her than with pretty stationery? Try this Mother's Day gift guide selection: personalize these Green Winter Playground note cards with her name. The green pattern and pink accents are perfect for the modern mom. Not her style? No worries—The Stationery Studio has plenty of designs to choose from!

Busy moms need to take care of themselves. That's why I added this Personalized Go-Girl water bottle to the Mother's Day gift guide. It's made of eco-friendly aluminum and holds 20 ounces of liquid. Personalize the bottle by choosing the hair color of the image and the activity, from yoga to biking to, yes, even shopping.

No Mother's Day gift guide would be complete without My Day Registry. At My Day Registry you can dedicate a day in her honor. After all, she's spent her adult life dedicated to her children, doesn't she deserve at least one special day all to herself? Along with registration, mom will receive a framed parchment certificate and a secure online profile, where you can share her favorite pictures, videos, and songs with family and friends. My Day Registry is truly a one-of-a-kind gift for a one-of-a-kind woman.

Sometimes moms have a furry kid, too, which makes this "I Love My Mommy" dog t-shirt a bark-worthy gift idea. This addition to the Mother's Day gift guide comes in white with a cool retro ringer accent on the sleeves and collar. Mom will love to show off her four-legged friend's new t-shirt!

This Mother's Day gift guide has 10 unique gift ideas, from honoring her with a dedicated day on My Day Registry to giving her the gift of Napa Valley wines. So what are you waiting for? Get out there and start spoiling that special mom!
---
Do you have a Mother's Day gift idea just perfect for our Mother's Day gift guide? Tell us about it! We love hearing about gifts for all different kinds of moms!
The Mother's Day Gift Guide isn't the only Mother's Day article we have with great gift ideas. Check out some of our other articles for more Mother's Day gift ideas: